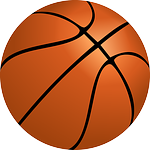 The annual Roundball Classic hopes to happen again this year. The all-star basketball event is set for April 24th and 25th at Geneva College, but will follow any resumption of the PIAA championships.
Seven games are scheduled featuring seniors from the WPIAL, Pittsburgh City League and District 10 will be played.
Players rostered from the Butler County area:
–Ethan Morton, Mason Montag, Luke Patton, Jordan Kaufman from Butler – along with coach Matt Clement, who will lead the Boys 6A squad.
–Isaiah Bauman, Harley Holloway and Sidney Shemanski of Freeport.
–Danny Timko and Kade Persinger of Grove City.
–Jared Schrecongost, Scott Fraser and Jake Scheidt of Knoch.
–Michael Carmody, Joe Craska and Bella Palaia from Mars.
–Jake Tomer, Hans Rottman, Jackson Paschall, Kylee Lewandowski and Isaac DeGregorio of North Catholic. Trojans head coach Dave DeGregorio will coach the Boys 2A-3A team.
–Julia Mangapone of Portersville Christian
–Mason Bush and Madelyn Karchut of Seneca Valley.
The post Annual Roundball Classic still scheduled/featuring local players appeared first on ButlerRadio.com – Butler, PA.