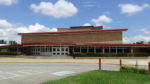 While many students opt for college upon graduating high school, Butler Area School District officials say there are also students who want to enter the workforce right away.
That prompted a new workforce development initiative known as the Butler Student Employment application.
It's a form that is intended to be a universal application that will be sent to possible employers.
"This is intended to be a universal application for all students. The goal is for our students to be able to focus on creating one outstanding application. It also benefits local employers by potentially putting even more prospective employees on their radar," Butler Superintendent Dr. Brian White wrote in a letter.
The form will focus on trying to highlight career interest areas for the students in order to pair them with the right business.
The applications will then be a part of an online database that is accessible for participating employers.
White listed the following requirements for businesses and organizations to participate.
The employer must only use the application information for their business entity.
The employer will not post personal information from the application online or on social media.
If this application will serve as a referral or pre-application, the employer must engage in some type of direct interpersonal interaction such as a phone call or brief meeting with a student prior to asking them to fill out a full application for their business/entity.
The employer must complete the online registration for their business, which includes the following information:
Name of Business
Website Address
Point of Contact
Point of Contact Email
Point of Contact Phone Number
The link for employers to sign up is here.
The post BASD Develops Initiative To Help Students Get Work appeared first on ButlerRadio.com – Butler, PA.