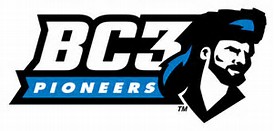 The Butler County Community College Women's Volleyball team won the Western Pennsylvania Collegiate Conference championship last weekend. The BC3 women swept the Community College of Beaver County 3-0 in the title match. It is the third championship in a row for the Lady Pioneers and ninth under head coach Rob Snyder. The BC3 Women have now won 14 championships in the WPCC since 1977.
Snyder was also selected as the WPCC Coach of the Year for the eighth time.
BC3 will compete in the National Junior College Association Region-20 Division III championship Tournament beginning this weekend. BC3 is two-time defending Region champion and get to host the tournament.