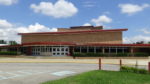 The Butler Area School District now has a reopening health and safety plan in place but administrators expect changes to continue to be made through the summer months.
Superintendent Dr. Brian White explains the plan which will be posted to the district's website.
"Our goal is to be ready to open this fall," White said. "And then we'll be ready for every contingency that might happen between now and then. We're trying to provide options for our parents; we're trying to put our schools in position to open in the most sanitary way possible and keep our students and staff safe."
"This is going to require a lot of team effort from everyone involved to make and keep everyone safe."
Now that Butler's plan has been approved by the board, it will be submitted to the state in the hopes that the district will be able to move forward with necessary actions such as special education evaluations in the month of July.
More than 60 people contributed to this detailed plan which includes daily health checks for everyone, the additions of hand washing and sanitizing stations, plastic shielding in some areas, making some hallways one way, new signage, and using some other areas for lunch.
"There's difference responses in the red, yellow, and green phase. So if we are green, our intent is to operate as normal as possible," White said. "Social distancing is not required in green, but the more distance we can put in between students and adults is encouraged."
"We are going to encourage students and staff to wear face masks. Staff will be required in certain situations, particularly when they're working in close proximity together, to wear face masks," White added.
The district also created and the board approved an athletic reopening plan which includes a waiver that students will need to sign as well as coaches taking regular temperature checks. Athletic activities are expected to be able to begin on June 24th.
The post Butler Approves Reopening Plan For Schools appeared first on ButlerRadio.com – Butler, PA.