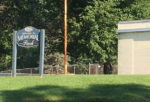 The City of Butler will once again offer its Summer Playground program this year.
The program is entirely free to all children who live in the City of Butler and will again be administered by the Grace Youth and Family Foundation.
The program will occur at Father Marinaro Park, Memorial Park (Optimist Shelter), Rotary Park, and the Institute Hill Playground.   There will not be a program at the Christie Ave Playground this year.
The program will begin on Monday, June 15th and run until Friday August 21st.   The program will start at 12:30 p.m. each day and run until 3:30 p.m.
In addition to the games and activities that have been offered in the past, the city has formed a partnership with the Butler Area School District to add an educational component. The District is also continuing its free lunch program started earlier this year as a result of COVID-19.
Organizers also hope to have pool days as well but planning is ongoing.
The post Butler City Offering Summer Playground Program appeared first on ButlerRadio.com – Butler, PA.