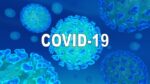 According to the daily update from the state's Department of Health, there are 12,980 confirmed cases of COVID-19 in Pennsylvania.
That's about 1,500 more since yesterday. Butler County meanwhile saw four more confirmed cases—bringing the county's total to 91.
The latest information from Butler Health System shows that Butler Memorial Hospital is treating 16 patients for COVID-19 symptoms—four of whom are in the intensive care unit. This is an increase from 11 patients hospitalized and three in intensive care on Sunday.
Butler Health System also says they've performed nearly 1,500 tests at Butler Memorial Hospital and about 285 tests at Clarion Hospital. The results of over 300 Butler tests have not yet been received but a total of 86 have come back positive so far.
There have been over 66,000 negative tests in the state.
Current number of confirmed COVID-19 cases in surrounding counties.
Allegheny County: 642 (4 deaths)
Armstrong County: 13
Beaver County: 96 (6 deaths)
Clarion County: 6
Lawrence County: 24 (2 deaths)
Mercer County: 18
Venango County: 5
The post Monday Update: Butler County Sees Slight Increase In Confirmed COVID-19 Cases appeared first on ButlerRadio.com – Butler, PA.