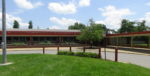 Butler Area School District administrators are continuing to work on plans to introduce new elements of remote learning for students with different access capabilities.
In addition to the daily radio segments on WISR 680 AM from 9 to 10 a.m., students will begin to utilize materials today that they brought home with them before the school closure order. That will continue next week as well.
Teachers have been working on detailing consistent instructional parameters for each grade level while administrators are focused on providing online accessibility for those students who do not have it.
The board expressed their appreciation for the extra work and dedication given by all district employees during these difficult circumstances.
The post Butler Evaluating Remote Learning Instruction appeared first on ButlerRadio.com – Butler, PA.