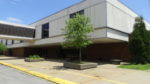 The Butler Area School Board took a closer look Monday at anticipated revenue for next school year as work continues on the budget for 2020-2021.
Business Manager Nick Morelli outlined the numbers he is using for revenue next year- which combine local, state and federal funds to arrive at just over $104 million.
That number is within $50,000 of the current year's budgeted revenue figure, but does not include results from local property tax assessments that are being challenged or a finalized state budget.
One figure of concern is a nearly $2 million decline in assessed property value which could result in about $600,000 less revenue for the district next year compared to this year if the tax millage rate is not increased.
A discussion about projected expenses for next year is expected to take place at the school board meeting next month, but administrators will be aiming to match the total revenue estimate for a balanced budget.
The post Butler School Board Analyzing Upcoming Budget appeared first on ButlerRadio.com – Butler, PA.