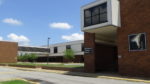 The Butler Area School Board took a first preliminary look Monday at anticipated budget figures for the upcoming 2023-2024 school year.
Superintendent Dr. Brian White outlined some of the projected numbers for next year- including substantial increases in the cost of utilities and fuel along with a 15 to 18% increase in health care.
"We're going back through everything that we've seen a dramatic increase in inflationary pressures and ask ourselves if healthcare could be one of them. What choices can we make; how can we control costs?" White said. "Every item that's seen a dramatic increase we're asking what can we do–is it obligatory or non-obligatory so that we don't have to cut back on core things."
Even though the board committed to not raising taxes over the state set Act 1 index limit, the fact that a 5 mill increase could still result in a nearly $800,000 deficit leaves White cautioning about tough choices.
"I don't want to signal to you that this is going to be an easy budget. I think the message I'm trying to convey to you is that we're going to have to make some tough choices," White said. "I know that's not pleasant, but that's the reality we're going to have to face. I don't want to try and sugarcoat it."
Discussions about state funding and mandates are expected to continue through the state budget process until a proposed local school budget is presented in May followed by final approval in June.
The post Butler Superintendent Warns Of Tough Upcoming Budget appeared first on ButlerRadio.com – Butler, PA.