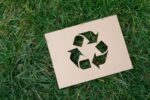 Many Butler Township residents continue to take advantage of the recycling of electronics and hazardous household waste.
Butler Township Manager Tom Knights provided Township Commissioners with the latest update about collection by Waste Management in the fourth quarter of 2022.
According to the recent figures, over 9,000 pounds of hazardous household and e-waste was collected from 82 households during October, November, and December- including nearly 5,000 pounds of televisions, over 800 pounds of electronics, and nearly 500 pounds of used oil.
Items like tires, pharmaceuticals, and asbestos cannot be collected. Glass recycling continues to be available at the Butler Township building.
The post Butler Twp. Recycles Over 9,000 Pounds Of Waste appeared first on ButlerRadio.com – Butler, PA.