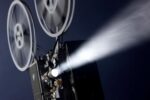 If you're wanting to go out and see a movie tonight, you can do so at the Starlight Drive-In in Butler, although there'll be some changes.
John Manson, the owner of Starlight on Route 8, talked to our newsroom and said they will maintain social distancing and some new policies will be in place.
The drive-in in Butler will be operating at half capacity on purpose to help limit the number of people on site to help maintain social distancing.  There will be an empty space in between vehicles and you are asked not to spread out into those empty spaces.  A food app will be available for you to order food from the concession stand.  You'll be notified when your order is ready and you can pick it up at the window.  Also restrooms will be open but only a limited number of people at a time will be allowed inside.  The bathrooms will also be cleaned and disinfected a number of times throughout the night.
All three screens will be open and there will be double features this evening.  One screen will only cost you 50 cents through a promotion with a particular company and the drive-in.  That promotion will only be for the one movie screen.
Manson says this will be done on a 'first-come-first-serve' basis and so when the drive-in is at half capacity, they will consider themselves to be full.
This was not Starlight's original opening date.  Manson says typically they are open in April, but the business had to wait until the yellow phase.
The Starlight Drive-In is expected to be open throughout the summer but the owners will adjust if necessary as they go along.
Hear our interview
---
---
#ButlerRadioNews
#butler
#movies
#drivein
The post Butler's Drive-In Will Be Open appeared first on ButlerRadio.com – Butler, PA.