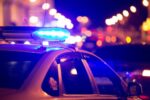 The owner of an auto repair shop in Cranberry Township is facing charges after being accused of renting cars that he was supposed to be fixing.
Our news partners at WPXI-TV report that police charged Keith Smith, who is the owner of Oilology on Route 228.
Charging documents say that one victim brought his car to Smith three times during the last year due to a check engine light. The problem was never resolved, and the victim found that his vehicle had over 4,000 more miles on it when it was returned to him.
Another victim said they took a car to Smith after hitting a deer. They didn't get the car back for three months, but when they did another 1,300 miles were put on the car.
State police charged Smith with theft by deception, receiving stolen property and unauthorized use of vehicles.
The post Cranberry Auto Repair Owner Charged With Renting Out Cars appeared first on ButlerRadio.com – Butler, PA.