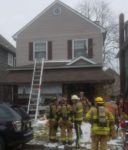 Firefighters were able to control a house fire in the City of Butler on Wednesday but not without some water problems.
The fire started about 2:30 p.m. at a house in the 100 block of Third Avenue.
"When we got on scene, there was heavy smoke," Butler City Fire Chief Chris Switala said. "It was a two-story single family dwelling. Heavy smoke was coming from both the front and the rear of the structure, and there were flames underneath the front porch of the house."
Early reports were at least one occupant may have been trapped inside but later everyone was confirmed to have made it safely due to working smoke alarms.
"The house was occupied when the fire started and the two occupants were up sleeping on the second floor. The smoke alarm was working and sounded and woke them up, and that made them get out in time," Switala said.
When firefighters opened the nearest hydrant, the street buckled and a break occurred on a six-inch water main. A large portion of Third Avenue needed to be blocked off due to that break, which flooded much of the street. About 45 PA American Water customers were initially without service.
The cause of the fire is undetermined but not suspicious. Damage was limited to the exterior of the home, but the interior did have some minor smoke damage.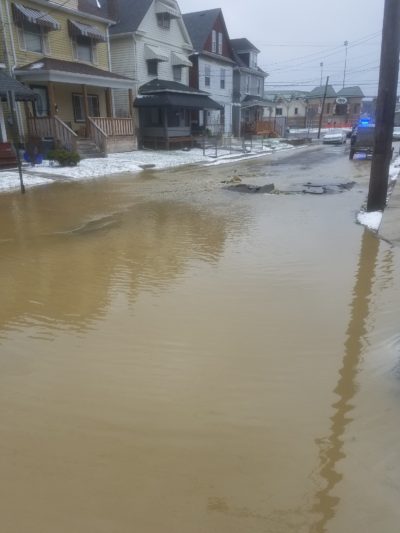 Written & Photos By: Ryan Saeler for the Butler Radio Network 
The post No One Hurt In Butler House Fire appeared first on ButlerRadio.com – Butler, PA.