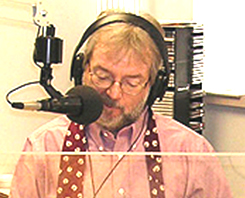 Dave Malarkey
Mornings 5:30-9:00
Email Dave
Dave Malarkey has been the voice of Butler County radio for over three decades. He began his career as a news reporter on WISR and since that time, Dave has given Butler County residents their morning wake-up call of news, sports, weather and community information every weekday beginning at 6 AM.
In 2000, Dave gave a voice to Butler County when he began as host of "It's Your Turn," the county's only live, call-in talk show. His understanding of local issues, people and events made him a natural choice to open up the talk lines and provide an outlet for citizens to discuss important topics of the day.
His dedication behind the microphone is not surpassed by his commitment to the community he serves. Dave has been active in a variety of local arts and theater groups, including the Musical Theater Guild, Butler Little Theater and the Associated Artists. Known for his keen appreciation of all things Irish, Dave is a friend to many local organizations and residents.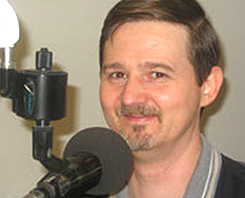 Pat Parker
Middays 10:00am-3:00pm
Email Pat
Pat plays all your favorite classic hits weekdays from 10am-3pm. And don't miss the Phone Party on Saturdays from 10-11am. Not only can you buy, sell and trade your unwanted items during this time, but Pat also offers some great items from local businesses on the radio auction.
The Phone Party
Tune in each Saturday morning for The Phone Party. Whether you're selling your unwanted items or looking for something special, you'll get results with The Phone Party. The show airs from 10-11am and also offers listeners the chance to bid on items and gift certificates from local businesses with our radio auction. To participate, call 724-283-2525, email [email protected], or mail your items to Phone Party at 252 Pillow Street, Butler Pa 16001
Sunday Church Services
On Sunday mornings, WISR offers a variety of spiritual programs from local churches. Tune in to hear the following…
8:00am…The Rosary
8:30am…Church of God at Connoquenessing
11:00am…First Baptist Church