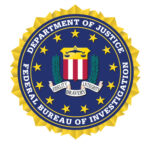 The Pittsburgh FBI is asking residents to be aware of hate crimes and make sure to report them to authorities.
The FBI has launched a social media awareness campaign surrounding hate crimes, saying they investigate hundreds of these cases each year.
However, the FBI says that hate crimes can go underreported because of fear of retaliation or simply not recognizing something as a hate crime.
Tips can be submitted to the FBI anonymously through their website. Officials also say the FBI works with state and local law enforcement in helping investigate hate crimes.
The post FBI Urges Residents To Report Hate Crimes appeared first on ButlerRadio.com – Butler, PA.