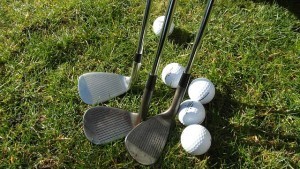 A nearly 100-year-old golf course in northern Butler County is now under new ownership.
Four new owners purchased the former Oakview Golf Club in December and renamed the facility the Slippery Rock Golf Club and Events Center.
Upgrades to the facility include 50 new Club Car carts equipped with GPS tracking and touch screen options with an autonomous caddie. Those taking advantage of the new Slippery Rock Golf Club Signature Gold membership package this year will also be able to access an extensive network of other courses including Firestone Golf Club.
The first nine holes at the 182-acre Slippery Rock course were designed and constructed in 1928 before nine more holes were built in 1945 and the course was sold to Armco Steel in 1955.
The post Former Oakview Golf Club Under New Ownership And New Name appeared first on ButlerRadio.com – Butler, PA.