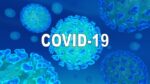 There were just over 1,400 new confirmed cases of the coronavirus announced by state health officials today.
That brings the statewide total to 8,420.
It was also reported that there have now been 102 deaths caused by COVID-19.
Butler County saw its numbers rise to 75 confirmed cases.
Other local numbers
Armstrong County: 11 cases
Mercer County: 10 cases
Lawrence County: 19 cases (2 deaths)
View the entire data through this link.
__________________________________________________________________________________
The number of patients being treated for coronavirus symptoms by the Butler Health System continues to hold steady.
According to officials, there are 18 patients being treated at Butler Memorial Hospital which is one more than yesterday—six of whom are in the intensive care unit which is two more than yesterday. Officials also say that 12 of those patients have confirmed cases of COVID-19, and six are suspected to have the virus.
Out of nearly 1,400 tests given at Butler Memorial Hospital a total of 62 have returned positive for the virus with results pending on nearly 400. According to the most recent figures from the state of Pennsylvania, Butler County has 75 confirmed cases of coronavirus.
Supply availability continues to be adequate but BHS continues to encourage donations of personal protective equipment from the local community.
#ButlerRadioNetwork
#butler
#Pennsylvania
#coronavirus
The post Friday Update: PA Confirms Nearly 1,400 More COVID-19 Cases; Local Patients Remain Steady appeared first on ButlerRadio.com – Butler, PA.