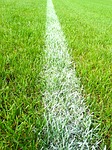 WPIAL Girls Soccer semifinals tonight:
Class 3A: Mars (15-1) will meet South Park (16-2-1) at West Allegheny high school at 6pm.
Class 2A: Freeport (16-2-1) will face Waynesburg (17-1) at Moon high school at 6pm.
Class 1A: Cardinal Wuerl North Catholic (15-4) will meet Greensburg Central Catholic (13-3) at Hampton high school at 6pm.
Class 4A: North Allegheny (12-6-1) will meet Norwin (16-1-1) at Fox Chapel tonight at 8pm.
The Butler County Community College Women's Volleyball team lost 3-2 to Howard Sunday in the National Junior College Region 20 tournament. The Lady Pioneers finished their season 18-6 overall. Brittany Bianco, Emily Magusiak and Makenzie Craig were named to the all-tournament team.