High School Sports from Tuesday: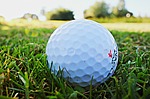 PIAA Golf Championships:
–Sophomore Maddie Smithco of Cardinal Wuerl North Catholic and Junior Lauren Freyvogel of Pine-Richland won the state title in their classes in the Girls state championships. Smithco won a playoff to take the 2A title. Freyvogel won the 3A title by two strokes. Caroline Wrigley of North Allegheny was third. Natalie Welsh of Mars finished eighth.
Girls Tennis PIAA Playoffs:
–The Knoch Girls defeated Bedford 5-0 Tuesday in the opening round of the PIAA 2A Team Playoffs.
In the WPIAL Boys Soccer quarterfinals today:
–Butler (14-5) will face Peters Township (15-0-1)at Moon high school at 8pm. It is game two of a Class 4A doubleheader,
North Allegheny (16-2-1) will meet Upper St. Clair (7-9-1) at Moon at 6pm.
–Pine-Richland (12-4-2) will meet Seneca Valley (11-3-2) at Hampton high school at 8pm.
In 3A:
–Knoch (13-4-2) will meet Montour (13-3-1) at Mars high school at 8pm.
In 1A:
–Cardinal Wuerl North Catholic (17-1) will meet Bentworth (13-6) at Peters Township high school at 6pm.
WPIAL Girls Volleyball Playoffs begin today.
In Class 3A:
–Knoch will host Gateway in the first round tonight at 7:30pm.
–Mars will meet West Allegheny at Central Valley high school at 6pm.
Thursday: Butler will travel to Oakland Catholic in a Class 4A first round game at 7:30pm. Seneca Valley will meet Bethel Park at North Allegheny high school at 6pm. Freeport will host Laurel in a Class 2A match at 7:30pm.