High School Basketball: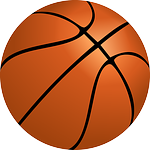 Boys:
–Butler-72 Ambridge-67. Ethan Morton led Butler with 28 points.
–Armstrong-43 Valley-41.
Tonight:
–Knoch will host Indiana. Hear the game on WISR 680am at 7:15pm.
–Butler will host Plum. Hear the game on WBUT 1050am at 7:20pm.
Girls:
–Freeport-60 Apollo-Ridge-42. Samantha Clark led Freeport with 17. Jenna Manke added 15.
–Seneca Valley-59 New Castle-46.
–Armstrong-50 Knoch-36.
–West Allegheny-54 Pine-Richland-39.
Hockey:
–Erie Cathedral Prep-6 Butler-3.
–Seneca Valley-5 Plum-1.
–Hempfield-4 Mars-1.
Pine-Richland senior quarterback Phil Jurkovec has been selected as the Gatorade Pennsylvania Player of the Year. The award is based on achievements on the field, but also adds academic excellence and character demonstrated off the field.
He led the Rams to the WPIAL and PIAA championships this season, throwing for the third-highest yards in a single-season in WPIAL history. He threw for 39 touchdowns and ran for another 21, while compiling nearly 11,000 yards of offense. Former Pine-Richland quarterback Ben DiNucci won the award in 2014.
Pitt defensive back Jordan Whitehead will forgo his senior season and has declared for the NFL Draft.
The BC3 women's basketball team lost to the Point Park JV 68-62 last night. Makenzie Craig scored 27.