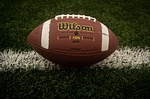 IUP lost to West Florida 27-17 Saturday in the Division II national semifinals. The Crimson Hawks fell behind 24-0 before mounting a comeback, but lost their first game of the season. They finish 13-1. West Florida improved to 11-3 and will meet Texas A&M/Commerce in the national championship game Saturday in Kansas City, Kansas.
Texas A&M/Commerce downed Harding 31-17.
Army defeated Navy 14-13 Saturday to win the Commander-in-Chief Trophy for the first time since 1996.
Oklahoma quarterback Baker Mayfield was the winner of the Heisman Trophy announced Saturday night. He is the first-ever "walk-on" to win the trophy as the best player in college football. Penn State running back Sayquon Barkley was fourth overall in the voting.