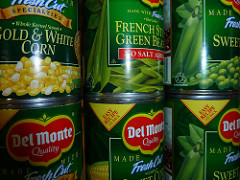 The Lighthouse Foundation in Valencia continues to help people in need right now.
Victoria Spreng, Director of the organization, told our newsroom that even though their services are still being offered, the food pantry has become the focus.  Food is being distributed by volunteers while individual stay in the vehicles.
The Lighthouse Foundation is not looking for food donations at this time.  They have an arraignment with area stores in which they can receive non-perishable food, fresh food, and bread.
Pantry hours are weekdays from 1-4 and food is distributed according to the first letter of a person's last name.
Following are the links to the Lighthouse Foundation's website and Facebook page.
https://www.thelighthousepa.org/
https://www.facebook.com/thelighthousefoundation/
Listen to the interview
#ButlerRadioNews
#LighthouseFoundation
#food
#foodpantry
#butler
#valencia
The post Lighthouse Foundation Continues To Give Food appeared first on ButlerRadio.com – Butler, PA.