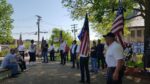 A Memorial Day ceremony was held in downtown Butler this morning to honor and remember those who lost their lives while serving in the US military.
The day was mark by comments from the Veteran of the Year, a bagpiper playing Amazing Grace, a flyover, Civil War reenactors with a rifle volley to represent a gun salute, and a bugler playing taps.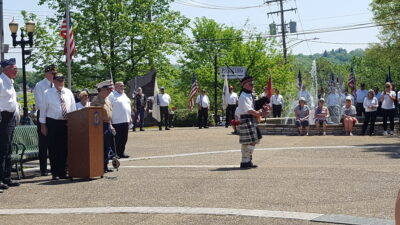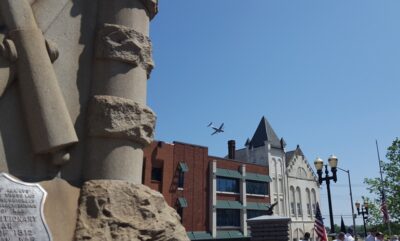 Approximately one hundred people gathered in Diamond Park just before 11 a.m. for the event that lasted around 30 minutes.  The ceremony took place after organizer, John Bunyon, rode his motorcycle up Main Street carrying a large American flag.  He was joined by several others motorcyclist.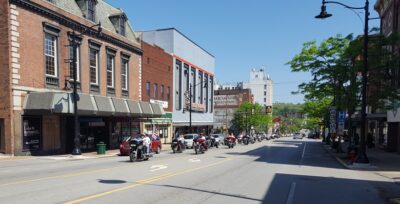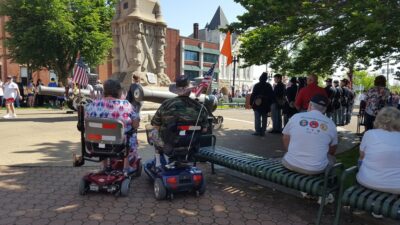 A parade was not able to be held this year because parade permits weren't granted due to the current pandemic.
Memorial Day is set aside to honor and remember those who died while serving in the U.S. military.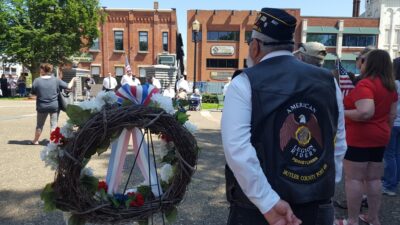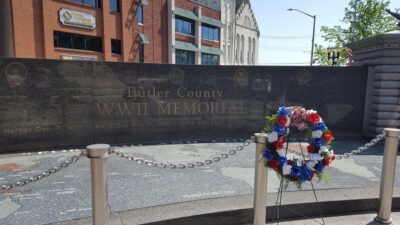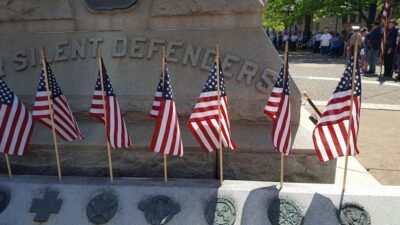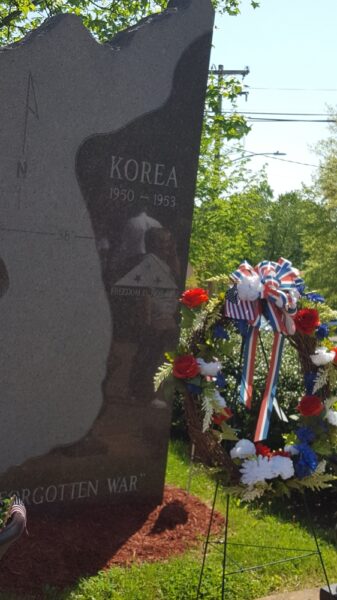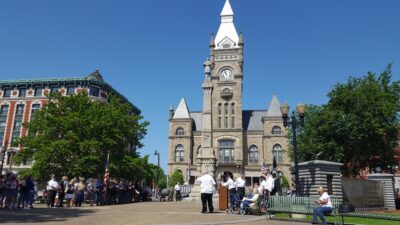 ---
---
#ButlerRadio
#MemorialDay
#ceremony
#honoring
#remembering
The post Memorial Day Ceremony Honors Soldiers appeared first on ButlerRadio.com – Butler, PA.