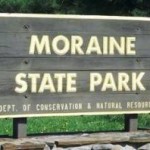 As of today, Tuesday, March 17, 2020, Moraine and McConnells Mill State Parks continue to be open to visitors, although the programs and trainings have been canceled.
Parks Manager Dustin Drew told our newsroom that some state parks on the eastern side of the state have been closed to the public over concerns of transmission of the coronavirus.
The cancelation of the public programs, events, and trainings in Moraine and McConnells Mill is part of a statewide effort, but again, parks are still open to visitors as of now. That includes the office and bathrooms.
This is subject to change upon any possible future decisions of the Governor.
We will continue to update the community changes and postponement of activities and events here.
#ButlerRadioNews #butler #PA #butlerradionetwork #insidebutlercounty
The post Moraine/McConnells Mill Remain Open appeared first on ButlerRadio.com – Butler, PA.