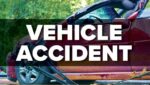 Police are providing more information on a rollover crash that shut down a portion of Greenwood Drive for a while Thursday.
The accident happened just before noon when 32-year-old Justin Capicotto of Monogahela was driving west on Route 422 and was making a left turn onto Greenwood Drive.
Police say it was a careless turn and the trailer he was carrying flipped over.
That unit began leaking fuel that required an outside contractor to come in and clean up the area.
Greenwood Drive had to be shut down for hours in order to contain the spill.
Capicotto was not injured.
The post More Details Provided On Greenwood Dr. Rollover appeared first on ButlerRadio.com – Butler, PA.