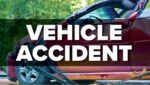 We have more information about a crash that occurred last week which delayed traffic and resulted in minor injuries.
The two vehicle accident happened shortly before 7 p.m. last Tuesday on Route 356 New Castle Road in Butler Township.
According to Butler Township Police, 63-year-old David Kellaway of Butler and 24-year-old Megan Anthony also of Butler were involved in the crash. Anthony was transported to Butler Memorial Hospital for treatment of unknown injuries.
Both vehicles sustained minor damage but were able to be driven from the scene. No one was cited.
The post More Info Released In Butler Twp. Accident appeared first on ButlerRadio.com – Butler, PA.