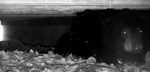 Those interested in getting an up-close look at Pennsylvania's wildlife without leaving the comforts of home have even more chances to do so courtesy of the Pennsylvania Game Commission.
A new livestream has been launched at a site in Pike County where a female black bear is denned with her cubs. Cubs usually leave the den when they are about three months old which means they will be able to be observed until late March or early April.
A Snow Goose Cam gives a real-time look at migration through the Middle Creek Wildlife Management Area which usually peaks in late February. The Game Commission also operates two Eagle Cams which could show viewers eggs hatching in mid to late March.
These livestreams can be accessed through the website of the Pennsylvania Game Commission.
The post New Black Bear Livestream To Give Glimpse Of PA Wildlife appeared first on ButlerRadio.com – Butler, PA.