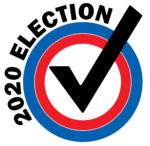 It was an election unlike any other in recent history, but Pennsylvania's secretary of state says things ran smoothly.
Kathy Boockvar said that overall there no widespread issues to report. She mentioned that some of the problems that arose including a county printing ballots that were too big or some scanning issues.
Boockvar also said some protests caused challenges for counties—but the number of incidents were less than in previous years.
She also says her department will soon begin the evaluation process.
"In the coming days, weeks, and months, I'm looking forward to working with our county election officials across the Commonwealth to learn all we can from this primary election and ensure the general election is a smooth process for voters," Boockvar said.
The Pennsylvania Department of State oversees the election process.
The post PA Secretary Of State Says Election Ran Smoothly appeared first on ButlerRadio.com – Butler, PA.