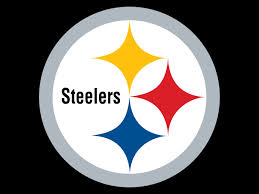 The New England Patriots defeated the Pittsburgh Steelers 27-24 Sunday at Heinz Field. With the victory the Patriots took the lead for the top seed in the AFC with two games remaining. The Steelers looked to have scored a go-ahead touchdown late in the fourth quarter as tight end Jesse James caught a pass from Ben Roethlisberger, but it was ruled an incompletion after instant replay. Roethlisberger's next pass into the end zone was intercepted.
The Steelers lost two players to injury during the game. Antonio Brown suffered a calf injury and will miss the rest of the regular season. Brown had two catches before the injury, making him the first NFL wide receiver to catch more than 100 passes in five seasons. Running back James Conner suffered a sprained knee.
The Steelers visit Houston Christmas Day. Kick-off is 4:30pm.
Buffalo remained in a Wild Card spot with a 24-16 win over Miami. Tennessee remains in the final Wild Card position despite losing 25-23 to San Francisco. Baltimore defeated Cleveland 27-10. The Ravens remain outside of a playoff spot. Cleveland fell to 0-14.
Jacksonville clinched a playoff spot in the AFC following their 45-7 win over Houston.
Philadelphia clinched an NFC playoff "bye" with a 34-29 win over the New York Giants.
Sunday Night Football: Dallas defeated Oakland 20-17.
Tonight in Monday Night Football: Tampa Bay will host Atlanta. Kick-off is 8:30pm.