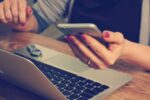 Penn State Extension is offering an online program later this week about diverse problem-solving styles.
A 75 minute webinar on adaption-innovation theory to create resilient and diverse solutions will begin at noon Wednesday.
An evaluation specialist and the mayor of a northeastern Pennsylvania town will discuss how community leaders can address evolving needs of communities through strategies for effective engagement.
This monthly land-use webinar series offered by Penn State Extension for a minor fee will continue through November. This program will be recorded and available for future viewing with more information available on the Penn State Extension website.
The post Penn St. Offering Webinar On Problem Solving appeared first on ButlerRadio.com – Butler, PA.