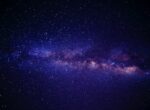 Amateur astronomers across the area are seeking the best local vantage points to observe an upcoming meteor shower.
The peak of the Perseid Meteor Shower will take place Thursday and Friday.
Even though a full Sturgeon moon is expected to light up the sky and limit the number of meteors visible this year, many of the brightest streaks will still be visible.
This shower is caused by the dusty debris of the Comet 109P/Swift-Tuttle which orbits around the sun once every 133 years and is due back in the year 2125.
The post Perseid Meteor Shower Coming Later This Week appeared first on ButlerRadio.com – Butler, PA.