High School Sports from Monday: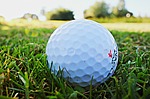 Girls Golf:
–Maddie Smithco of Cardinal Wuerl North Catholic was the first-round leader of the PIAA Girls Golf Championship in Class 2A. The event is being played at the Heritage Hills Golf Resort in York. Smithco shot an opening round of 76.
–In Girls Class 3A: Pine-Richland's Lauren Freyvogel was in second place, one shot off the pace with a 73. Natalie Welsh of Mars shot an 89.
–In Boys Class 2A: Moniteau's Weston Kimmey shot an 80. In Boys 3A: Seneca Valley's Mark McNulty is nine back after a 79.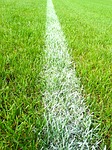 Girls Soccer:
–Butler fell to Fox Chapel 2-1 via a shoot-out in the first round of the WPIAL Class 4A playoffs last night. Fox Chapel won the shoot-out 4-2.
–Upper St. Clair eliminated Seneca Valley 2-0.
–Pine-Richland defeated Connellsville 3-0.
–North Allegheny defeated Plum 5-1.Pine-Richland (16-1-1) will meet North Allegheny (11-6-1) in the quarterfinals Thursday.
–Mars defeated Laurel Highlands 8-0.
–South Park eliminated Knoch 3-0.
Mars (14-1) will meet Franklin Regional (11-5-1) Thursday in the quarterfinals.
–Cardinal Wuerl North Catholic defeated Chartiers-Houston 5-0 in the Class 1A first round.
The Trojans (14-4) will get Our Lady of Sacred Heart (11-5-3) Thursday.
In the WPIAL Boys Soccer quarterfinals Wednesday:
–Butler (14-5) will face Peters Township (15-0-1)at Moon high school at 8pm. It is game two of a Class 4A doubleheader,
North Allegheny (16-2-1) will meet Upper St. Clair (7-9-1) at Moon at 6pm.
–Pine-Richland (12-4-2) will meet Seneca Valley (11-3-2) at Hampton high school at 8pm.
In 3A:
–Knoch (13-4-2) will meet Montour (13-3-1) at Mars high school at 8pm.
In 1A:
–Cardinal Wuerl North Catholic (17-1) will meet Bentworth (13-6) at Peters Township high school at 6pm.
In the opening round of the Girls Tennis State Championships today:
–Knoch will face Bedford in Altoona at 2pm.