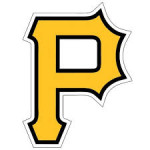 For the second consecutive day the Pittsburgh Pirates bullpen allowed a potential victory to slip away in a 9-6 loss to the Baltimore Orioles in 11-innings last night. Tony Watson blew his second straight save by allowing a two-run home run in the bottom of the 9th inning last night, and Wade LeBlanc gave up the winning runs as the Pirates were swept in a two-game series. The Bucs have fallen seven games under .500 (26-33) and are now 5-1/2 games back in the NL Central.
The Pirates had 14 hits in the game, but left 10-men on base. Gregory Polanco had three hits. Jose Osuna hit his 4th home run of the season.
The Pirates have returned home and open a 10-game home-stand tonight at PNC Park against the Miami Marlins. First pitch is 7:05pm. Gerrit Cole will start for the Bucs, and former Pirate starter Edinson Volquez will start for Miami. Volquez tossed a no-hitter his last start.