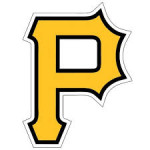 The Pittsburgh Pirates fell to the Washington Nationals 5-4 last night. Pirates first baseman Josh Bell hit a two-run home run to tie the game in the top of the ninth inning. The shot was his 26th of the season, and ties former Pirate outfielder Jason Bay's rookie home run record set in 2004. Reliever Daniel Hudson allowed three straight singles in the bottom of the ninth and the Nationals took the walk-off victory. The loss snapped a four-game winning streak. Hudson' record falls to 2-7.
Pirates starting pitcher Ivan Nova took a pitch off his finger while attempting to bunt in the third inning and had to leave the game. Tyler Glasnow relieved, allowing a run on two hits over 3-2/3rds innings. He walked five, including two in the sixth inning before leaving the game.
The Bucs and Nationals play again tonight at 7:05pm. Gerrit Cole will make his final start of the season against Washington's Stephen Strasburg.