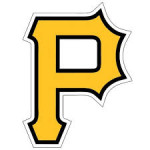 The Pittsburgh Pirates took two of three games from the Chicago Cubs at Wrigley Field over the weekend. The Pirates scored 10 runs in the first inning on their way to a 14-3 victory Sunday. Francisco Cervelli hit a grand slam and Andrew McCutchen hit his 17th home run of the season, all in that first inning. Josh Harrison had three hit and scored three times. Jordy Mercer scored three and drove in three. Jameson Taillon did not make his scheduled start because of illness. Chad Kuhl replaced him and allowed two hits and a run over three innings.
The Pirates enter the MLB All-Star break 42-47 overall, and remain seven games behind first-place Milwaukee. Josh Harrison will be the Pirates lone representative in the All-Star game Tuesday. The annual home run derby kicks the All-Star events off tonight.
The Pirates open a seven game homestand Friday with the first three games against St. Louis.