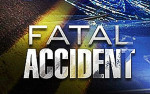 Police are investigating an accident over the weekend that killed one man and seriously injured another.
The crash happened just before 1:30 p.m. Saturday when a truck was driving down Main Street hill in Lyndora and it collided into a concrete barrier on Hansen Avenue—near the Lyndora Hotel.
Butler Township Police say 56-year-old James Ross Jr. of Lyndora was a passenger in the truck and died at the scene. The driver, a 41-year-old man from Lyndora, suffered serious injuries and was flown to an area trauma center. There was no update on his condition.
Butler Township Police are investigating along with the crash unit from the Pennsylvania State Police. Township police told our newsroom that they are not ruling out any causes for the crash, including the possibility of vehicle failure.
The post Police Investigating Fatal Lyndora Crash appeared first on ButlerRadio.com – Butler, PA.