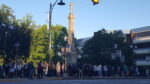 Following days of national protests surrounding the death of George Floyd, hundreds of demonstrators gathered in downtown Butler yesterday.
The protest in Diamond Park started around 2 p.m. Sunday. City Police say at its peak, there were about 300 to 400 people.
Chief Bob O'Neill said in a press release that City Police evaluated advance tips, along with information from social media sites, which indicated  that instigators were issuing incendiary threats toward residents and businesses. A subsequent meeting with senior law enforcement officials resulted in a plan to bring in numerous officers from surrounding agencies.
Police also say that no permits were requested, so all streets remained open. However, Diamond Park itsel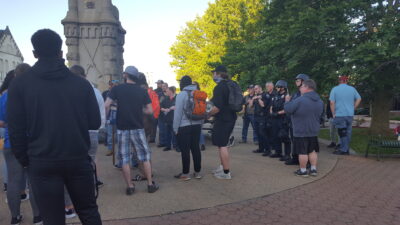 f was closed so protesters were only to be on the sidewalks. Volunteer veterans also helped to protect the park entrances by not allowing anyone to cross through.
Police say for a majority of the day, protests were nonviolent and allowed to continue.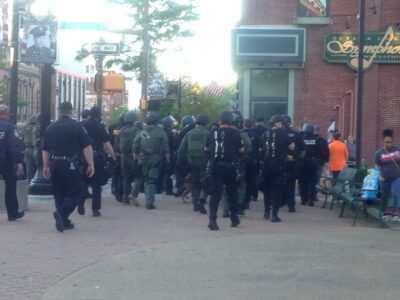 It was around 8 p.m. when a fight broke out among the protesters, according to police. Authorities then deemed the gathering unlawful.
Officers followed up that repeated request by forming a line and prompting protesters to leave as they pushed up Main Street.
The effort to disburse the crowd took about an hour.  Police ended their push at the intersection of Main Street and East Brady Street in Butler.
Overall, eight people were arrested according to Butler City Police. Officials say the most serious charge was an aggravated assault against an officer.
Butler City Police Chief Bob O'Neill joined WISR 680 AM to discuss the protest. Listen below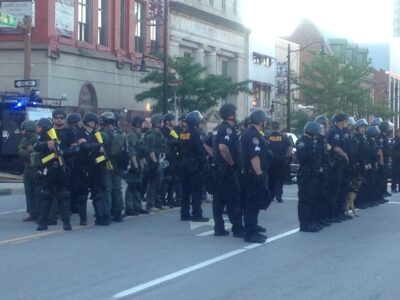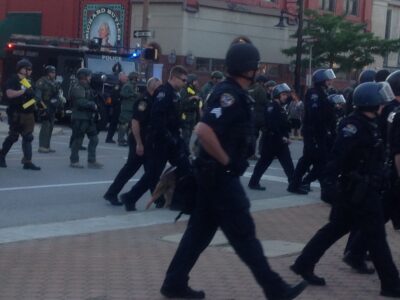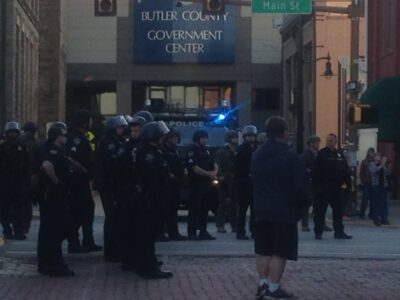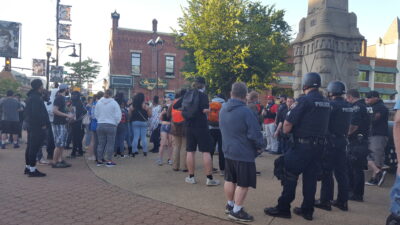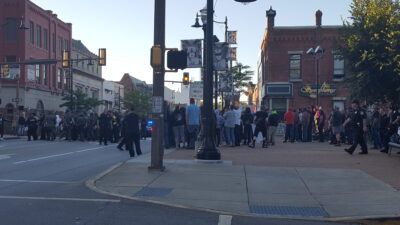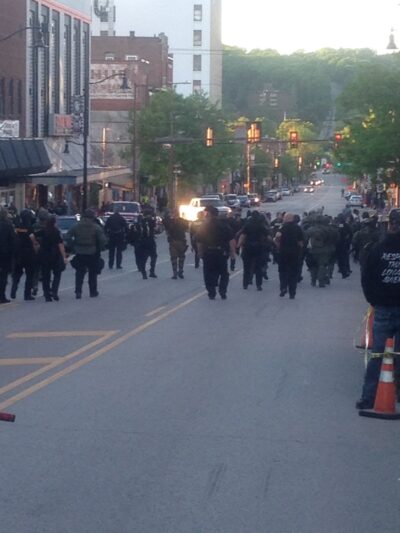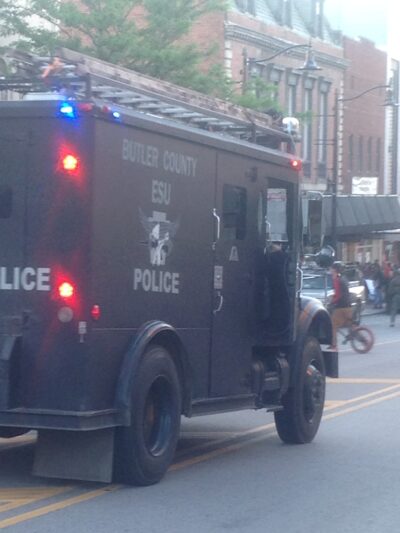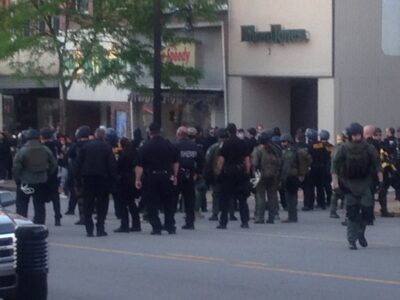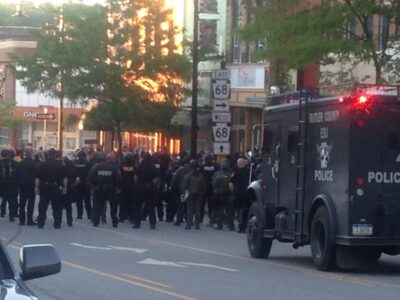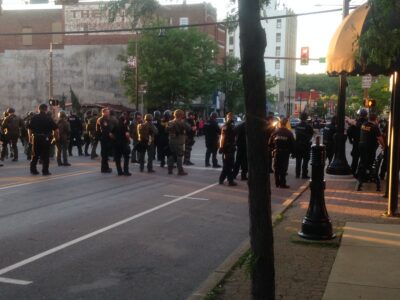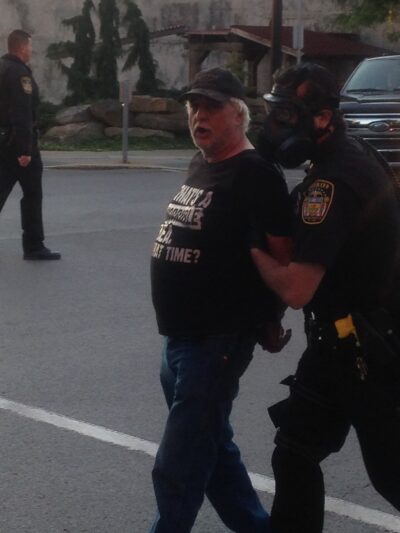 ---
---
#ButlerRadio
#butler
#ButlerCityPolice
The post Police: Eight Arrested During Protest At Diamond Park appeared first on ButlerRadio.com – Butler, PA.