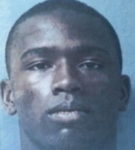 The man found guilty in the death of Melissa Barto has been sentenced to life in prison.
Assistant District Attorney Terri Schultz prosecuted the case:
"It was a long week of trial, not only for our office but certainly for the brave parents of Melissa Barto. I'm just hopeful that this will bring closure to them. Really, its been a long time. It's been over two years and they needed that closure and I think that now, maybe they have it."
Following a four day trial in October, Judge William Shaffer found 23-year-old Ishemer Ramsey of Butler guilty of first degree murder. The trial was conducted without a jury.
Although an appeal is still possible, Schultz was happy with the fact that the judge chose to go above and beyond sentencing guidelines on other charges due to the horrendous nature of the crimes.
"My surprise came when the judge went outside the guidelines on the two other charges, the abuse of corpse and the tampering of the evidence and gave him a one to two years on each of those and ran them consecutive to his life sentence so yes, I was really happy with that."
Authorities arrested Ramsey for the murder of 26-year-old Barto, which happened back in 2017.
The post Ramsey Sentenced To Life In Prison For Barto Murder appeared first on ButlerRadio.com – Butler, PA.