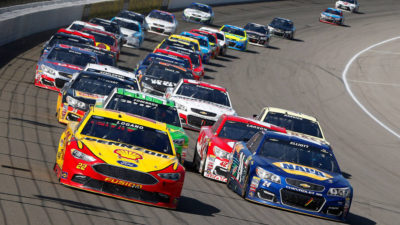 Ryan Blaney took the checkered flag just ahead of Ricky Stenhouse, Jr. Monday evening at Talladega Superspeedway. The race had been delayed a day by rain, and also went through another rain delay by late Monday afternoon. It was Blaney's fourth victory of his career.
Prior to the race, drivers pushed the #43 Petty Motorsports car with driver Bubba Wallace to the end of pit road for the opening prayer and national anthem in a show of support after a noose was found in his garage stall Sunday night. The FBI has begun an investigation. Wallace had pressed Nascar to remove the Conferderate flag from tracks and properties.
Formula One announced an intiative Monday to take on racism and encourage more diverisity in the F-1 racing series. They are calling the effort "We Race As One," and it will also address issues around inequality, sustainability and the coronavirus pandemic. The announcement comes after six-time F1 champion Lewis Hamilton, the only black driver in F1, said he's setting up a commission to increase diversity in all of motorsports. Formula One has had to cancel or delay four races and has plans for a restart on July 3rd.
The post Ryan Blaney takes Talladega victory by inches over Stenhouse, Jr. appeared first on ButlerRadio.com – Butler, PA.