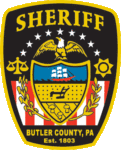 Local residents are once again being advised to exercise caution following reports of another recent phone scam.
According to the office of Butler County Sheriff Mike Slupe, a male identifying himself as "Deputy Miller" or some other similar name has been making calls attempting to coerce people into paying money.
The scammer is calling from what appears to be a Butler County Sheriff's office phone number demanding money or gift cards be sent in order to avoid jail time. No legitimate law enforcement office will make calls like these including the Butler County Sheriff's office.
Anyone who receives a call like this asking for payment of a fine or to meet to deal with an outstanding warrant should not engage in any conversation and hang up immediately. The office can then be called back at a number known to be reliable to verify information and the scam can be reported to the office of the PA Attorney General.
The post Sheriff's Office Warns Residents of Scam appeared first on ButlerRadio.com – Butler, PA.