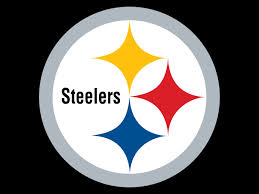 The Pittsburgh Steelers received some AFC help last night from the Miami Dolphins, who defeated the New England Patriots 27-21 in Monday Night Football. The Dolphins intercepted New England quarterback Tom Brady twice and snapped the Patriots eight-game winning streak. It kept New England from clinching a ninth consecutive AFC East title. Miami held New England 0-for-11 on third down. Dolphins quarterback Jay Cutler threw for three touchdowns.
The loss by New England gives the Steelers the opportunity to clinch home field advantage throughout the playoffs with a victory at Heinz Field this Sunday. At the moment, New England is a 2-1/2 point favorite.
Philadelphia quarterback Carson Wentz has a torn left ACL and will miss the rest of the season. He will be replaced by Nick Foles. Wentz had already set a Philadelphia record with a league-leading 33 touchdowns this season.