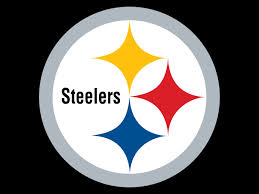 The Pittsburgh Steelers defeated the Green Bay Packers 31-28 last night at Heinz Field when Chris Boswell kicked a 53-yard field goal as time expired. The victory improved the Steelers to 9-2 overall, tied with New England for the best record in the A
FC. Ben Roethlisberger threw four touchdowns for the second game in a row. He ended with 351 yards passing. Antonio Brown had 10 catches for 169 yards and two touchdowns.
The Patriots kept pace with the Steelers following a 35-17 win over Miami.
The Steelers visit the Cincinnati Bengals for a Monday Night Football game next week.
The Baltimore Ravens host the Houston Texans tonight at 8:30pm.
The Cleveland Browns remained winless following their 30-16 loss to the Cincinnati Bengals Sunday. The Browns are now the second team since 1970 to go 0-11 in back-to-back seasons. The Tampa Bay Buccaneers were the first following their expansion in 1976-77.
Dallas, who were pummeled by the Los Angeles Chargers Thursday, have released running back Darren McFadden and kicker Mike Nugent.