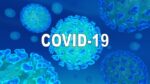 The number of new COVID-19 cases in Allegheny County more than doubled today according to health officials.
There 233 new cases were reported—which is the most the county has ever reported since the beginning of the pandemic.
No additional deaths were reported, and four new hospitalizations were announced for the county. The majority of the cases are in the 18 to 49 age range.
Eight new COVID-19 cases were announced today for Butler County, bringing the total to 319.
According to the yesterday's update from Butler Memorial Hospital, they are treating three patients for the coronavirus, with no one in the ICU.
The Department of Health is reporting 832 new cases statewide, which is the most since May 21st. There were also over 12,000 negative tests reported today and an additional 25 deaths.
The state is estimating that 78 percent of the over 88,000 positive cases have recovered.
The post Thursday Update: Allegheny County Sees Surge In Cases; 8 New Cases In Butler Co. appeared first on ButlerRadio.com – Butler, PA.