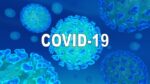 The state Department of Health reported 27 new COVID-19 cases today for Butler County, the most since the beginning of the pandemic.
The county now has 508 total cases since mid-March.
There were a total of 308 tests reported today for Butler County—so the new case count reflects about a nine percent positivity rate.
The Department of Health also reported one additional death for Butler County, taking the number to 14. It's unclear whether or not that person died in Butler County, or if that person had a Butler County address. The Department of Health announced in May that they were reporting deaths according the person's home address; not the location that the person died.
Cranberry Township currently has the most cases of the coronavirus with 117, according to the Department of Health's website which breaks the case count down by zip code. As for Butler's 16001 zip code, it currently has 89 total cases. Zip code 16002 has 30.
As of Monday morning, Butler Memorial Hospital was treating seven patients for the coronavirus, with three in the ICU.
Butler Health System officials continue to stress the importance of wearing masks, washing hands, and practicing social distancing.
Overall, the state reported just over 1,000 new cases along with nearly 15,000 negative tests. An additional 20 deaths were reported statewide, bringing the death toll to 7,038.
Click here to view the Department of Health's coronavirus website.
The post Tuesday Update: 27 New COVID-19 Cases; Additional Death Reported appeared first on ButlerRadio.com – Butler, PA.