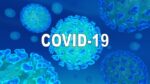 Department of Health officials announced four new cases for Butler County Wednesday, bringing the case count to 311.
The Butler Health System says they are treating three patients for the coronavirus, with no one in the ICU. That marks a decline in of three hospitalizations from Monday.
While we have seen an uptick in cases, Governor Tom Wolf says the state is better prepared to take on the coronavirus.
"We're not where we need to be, but we're in better position and so we don't need to do the broad, draconian things we did three months ago," Wolf said. "And some of these more targeted, surgical solutions seem to be much more appropriate."
The state overall reported an increase of 636 positive cases and nearly 12,000 negative tests. 38 additional deaths were reported, bringing the death toll to 6,687.
Meanwhile, Allegheny County is reporting another record high day of COVID-19 cases.
Health officials announced 110 new positive cases—which is one more than yesterday. There was also one additional death announced Wednesday.
State Secretary of Health Dr. Rachel Levine says county officials have taken the right steps to mitigate the virus.
"The decision [Allegheny County] made was to do a very targeted mitigation," Levine said. "They did not go all the way back to yellow, but decided to not allow alcohol in bars and restaurants since that's where they thought the problem was."
The ban of on-site alcohol consumption at bars and restaurants went into effect last night.
The post Wednesday Update: Four New COVID-19 Cases; Hospitalizations Continue To Decline At BMH appeared first on ButlerRadio.com – Butler, PA.