High School Basketball from the weekend: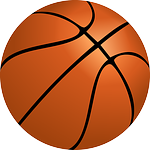 Boys:
–Butler won both of their games in the Pine-Richland Round Robin, defeating Highlands Friday and downing Summit Academy 76-35 Saturday. The Golden Tornado visit Ambridge tonight. Hear the game on WBUT beginning at 7:20pm.
–Knoch won the Armstrong Tournament with a 49-39 win over the host team Saturday.
–Mars won the South Park Tournament with a 90-46 win over the host team. Robby Carmody netted 43 points for the Planets.
–Freeport fell to South Park 49-46 in the Freeport Tournament championship.
–Butler defeated Deer Lakes 49-41 in the Armstrong Tournament consolation game. Jenna Kunst led Butler with 15 points.
–Armstrong won their tournament with a 36-31 win over West Shamokin.
–Karns City won the Indiana Tournament consolation game with a 62-48 win over Johnstown.
–Cardinal Wuerl North Catholic won the Oakland Catholic tournament by defeating Oakland 34-27 in the title game.
–Seneca Valley won the consolation game of their tournament with a 50-30 win over McDowell.
–Mercyhurst Prep down Slippery Rock 44-42 in the Slippery Rock Tournament championship game.
The Butler County Community College men and women's basketball teams fell to Garrett County Community College of Maryland Saturday. The men fell 88-80. Joel Stutz led the Pioneers with 33 points. Brendon Record added 26. BC3 fell behind 44-21 at halftime and battled back.
The women lost 66-61. Makenzie Craig led the Lady Pioneers with 22 points and 22 rebounds. Four BC3 players scored in double digits.
West Virginia held off Pitt 69-60 in a renewal of the "Backyard Brawl" in men's basketball Saturday.
The Slippery Rock University men's basketball team won its fifth straight game with a 90-78 victory at Millersville Saturday. The Rock improved to 7-2 overall, and 3-2 in the PSAC. Micah Till recorded his sixth double-double of the season with 27 points and 11 rebounds to lead The Rock.
The Rock women also defeated Millersville 85-72. They improved to 5-4 overall, but are 4-1 in league play.
The Pine-Richland football team won the 6A state championship Saturday with a 41-21 victory over St. Joseph's Prep at Hersheypark Stadium. St. Joseph's entered the game with a 27-game winning streak.
Quaker Valley won the 3A championship with a 41-24 win over Middletown Saturday.