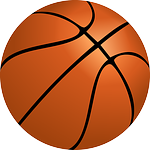 WPIAL Basketball Playoffs:
Girls:
–Knoch fell to Central Valley 52-47 in overtime in the 4A quarterfinals. The two teams battled through four periods, before the Warriors outscored the Knights 5-0 in the extra period. Neveah Ewing led Knoch with 15 points.
–The North Catholic Girls defeated Quaker Valley 47-31. Tess Myers led North Catholic with 24. The Lady Trojans outscored Quaker Valley 9-0 in the fourth quarter to improve to 22-1 this season. They will meet Blackhawk in the Class 4A semifinals Monday.
–The Freeport Girls took an undefeated Southmoreland team to the final buzzer before falling 54-52. The Yellow Jackets season ends at 17-7. Southmoreland improved to 23-0 and have reached the WPIAL semifinals for the first time in school history. Sidney Shemanski led Freeport with 16 points.
Tonight in the WPIAL Playoffs:
–The Seneca Valley Girls will meet Mt. Lebanon in the 6A quarterfinals. Tip-off is 6pm at North Allegheny high school.
–North Allegheny gets Baldwin at Chartiers Valley high school at 8pm.
Boys:
–North Catholic defeated Carlynton 74-69 in the 3A quarterfinals. Isaac DeGregorio led the Trojans with 34 points. North Catholic will meet South Allegheny Monday in the WPIAL semifinals.
Tonight – The Mars Boys will face South Fayette in the 5A quarterfinals. Tip-off at North Hills high school is 8pm.
–The top-seeded Butler Boys will meet Peters Township Saturday in the WPIAL 6A quarterfinals. Tip-off is noon. Pre-game on WBUT is from Mt. Lebanon high school at 11:50am.
–Knoch will meet New Castle Saturday in the Boys 4A quarterfinals. Game time is 1:30pm at North Allegheny high school. WISR pre-game is 1:15pm.
Also Saturday:
–Pine-Richland will meet Upper St. Clair at North Hills High school at 3:15pm.
The post WPIAL Basketball Playoffs – Thursday results and weekend preview appeared first on ButlerRadio.com – Butler, PA.